FEATURES OF MOPA FIBER LASER MARKER:
 
Low costs of maintenance
The built-in fiber laser source is practically maintenance free and absolutely reliable. The energy consumption of the laser markers is very low. Costs for consumables, spare parts or laser machine maintenance do not incur.
High-speed laser marking
The Portable laser marking machine has been developed for marking large quantities of small- to medium-sized parts. The laser marking machine is able to mark pens, usb-sticks or data plates in only a few seconds
Simple operation
The software supports almost all common file formats, do not need to understand any programming language, simply set a few parameters can start marking.
Double red positioning
Two red light to help you easily be able to align the correct focal length,Only need to adjust the height of the table until the two red light coincidence.
Free of Maintenance
fiber laser marking system can be used for 8-10 years without any consumables and no need to adjust the laser path
Higher Accuracy
Fiber laser can reach unto 0.001mm precision, while diode only 0.01mm.
Foot switch
A large number of repeated marking the same object, do not need to use the computer every time to start marking, just press the foot switch can be
Occupies small place
The machine size is only the host computer so big, you can put any place you want to put, very convenient
ADVANTAGES OF MOPA LASER MARKING MACHINE
For short pulses and lower pulse energy, the material is e.g. heated less and the area of the heat affected zone is reduced. This results in more advantages and possibilities for laser marking metals and plastics:
Less burning/melting in the edge area of metal engravings
Less heat development during annealing markings on metal, which leads to a better corrosion behavior
More homogeneous and sometimes higher-contrast markings on some plastics
Less foaming with plastics
The laser marking area have 70mmx70mm,110mmx110mm,150mmx150mm.you can choose different F-theta scan lens for different laser working area.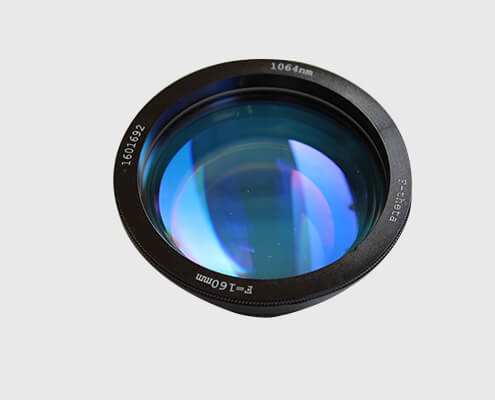 What is the rotary engraving attachment used for?
With Baokun laser marking machine, you can laser mark cylindrical and round objects using the rotary engraving attachment.
The rotary engraving attachment allows you to mark rotating objects so that the laser always works in focus.
The segmentation (division into individual marking sections) is carried out via the EZcad marking software.
With the rotary engraving attachment you can laser mark components 360°, both on the circumference and on the inside.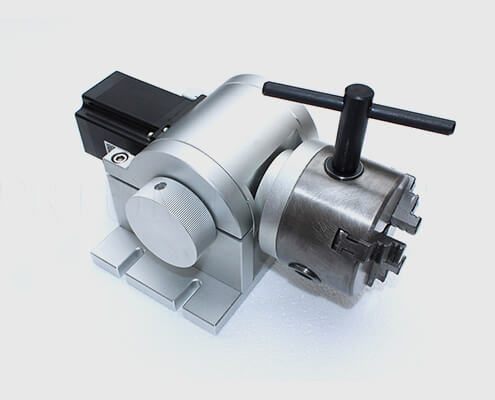 Smoke purify system
When laser cut acrylic/leather,there will produce heavy fumes,large dust,pungent stench.This smoke purify system can be instant purifying treatment the serious pollutant,the purified clean air can be discharged directly in the interior,no need to discharge through external pipes.
It realizes powerful suction with quiet operation;
Breathless motor ensures low noise, stable performance, and long product life;
Triple-filter design. Pre-filters and Main Filters can be replaced separately for prolonging    the filter' s life time and cutting down the cost:
Built-in air cycling filtering system avoids discharging the cool/hot air to outside;
It is easy to install and no need to lay pipelines;
The airflow is freely adjustable according to working environments;
Freestanding flexible ducts facilitate production changeovers;
Ducts can be bent or lengthened as desired and maintain their shape after adjustment, letting you place them exactly where suction is needed.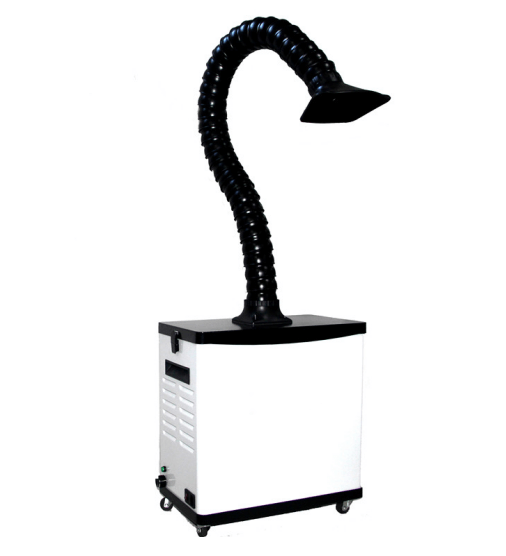 XY adjustable table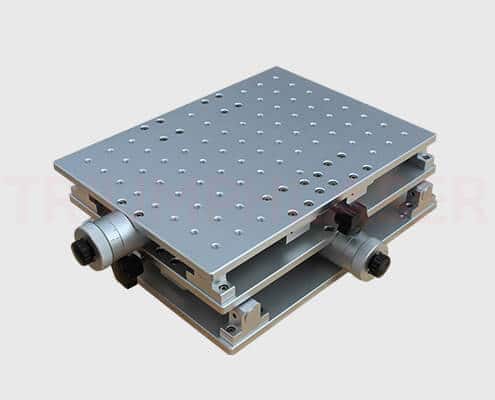 MACHINE APPLICATION SCOPE AND MATERIIALS
Electronic and communication products, IC products, electric lines, cable computer components and electric appliance.Every kind of precision parts,hardware tools,instrument appliance,aviation and spaceflight appliance.Jewelry, garments, instruments, gifts, office devices, brand scutcheon, sanitary ware appliance.Dishware ,food ,drinking,smoking and alcohol,etc.